5 Practical Actions to Promote Environmental Stability
June 30, 2020
At Okon Metals, we continually strive to maintain and improve the Earth's environmental stability. But we cannot do it alone. We need partners like you to come alongside of us to protect our planet. So what are some practical actions you can take to make a difference in the Earth's sustainability?
Carpool
One of the ways to lower the number of greenhouse gases that are released into the atmosphere is to carpool! Find a coworker to ride to work with, or pick up your neighbors' kids on your way to school dropoff. Lowering the number of motor vehicles on the road each day will make a huge difference.
Recycle Appliances
Instead of throwing away old appliances, recycle! Recycling just one refrigerator save the energy equivalent of 36 gallons of gasoline. If you need a place to recycle them, we know of a good one [Okon Metals Recycling].
Plant a Garden
Another way to foster sustainability is to plant your own garden. Growing your own vegetables, fruit, and herbs is a sustainable choice that will also have a positive impact on your grocery bill. Contrary to what you may think, you do need a lot of land to grow a garden. If you have a sunny window or nice patio, you can start your garden there.
Community Clean-Ups
One of the most impactful ways, in addition to recycling, you can make to improve the Earth's environmental stability, is to participate in a community clean up. At Okon Metals, we have participated in countless community clean-ups, and we strongly encourage everyone to participate in one near them. You can check online to see if there is one being organized near you, or you can organize one yourself! This helps to remove non-degradable materials from the environment, and it is also a great way to develop relationships within your community.
Recycle Household Items
Recycling should just be an every once in a while thing, recycling should be a way of life. Consider all of the cardboard and plastic you throw away. If we want to protect and preserve Earth we need to move towards more sustainable living. Bring your recyclables to our Community Recycling Center!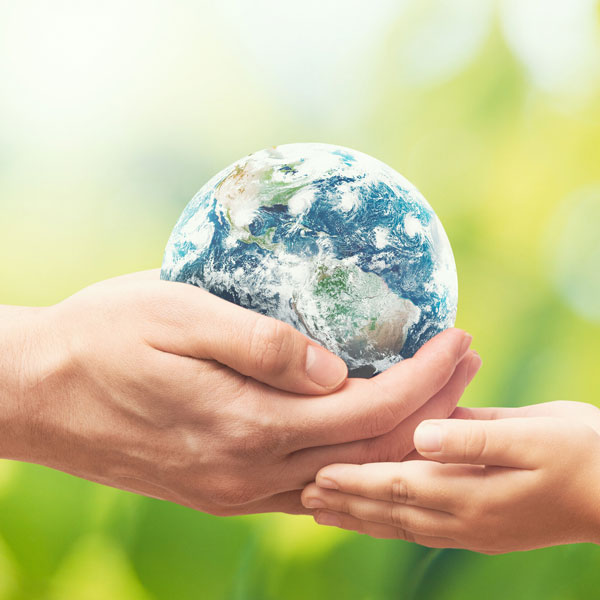 At Okon Metals, our 20 acre modernized concrete Community Recycling Center was specifically designed to deliver the best recycling experience in the industry. It is our mission to consistently deliver high prices, a clean and safe environment, as well as fast, friendly, and respectful service for all customers.
We not only guarantee great service, but you will be getting a trust recycling partner with over 100 years of commercial metal recycling expertise. We are not a middle man. Our clients keep 100% of the scrap proceeds and deal directly with us for service.