Commercial Scrap in Dallas, TX
Commercial Metal Recycling | Container Service
Efficiency, transparency, and accountability are the cornerstones of Okon's customizable scrap metal container service.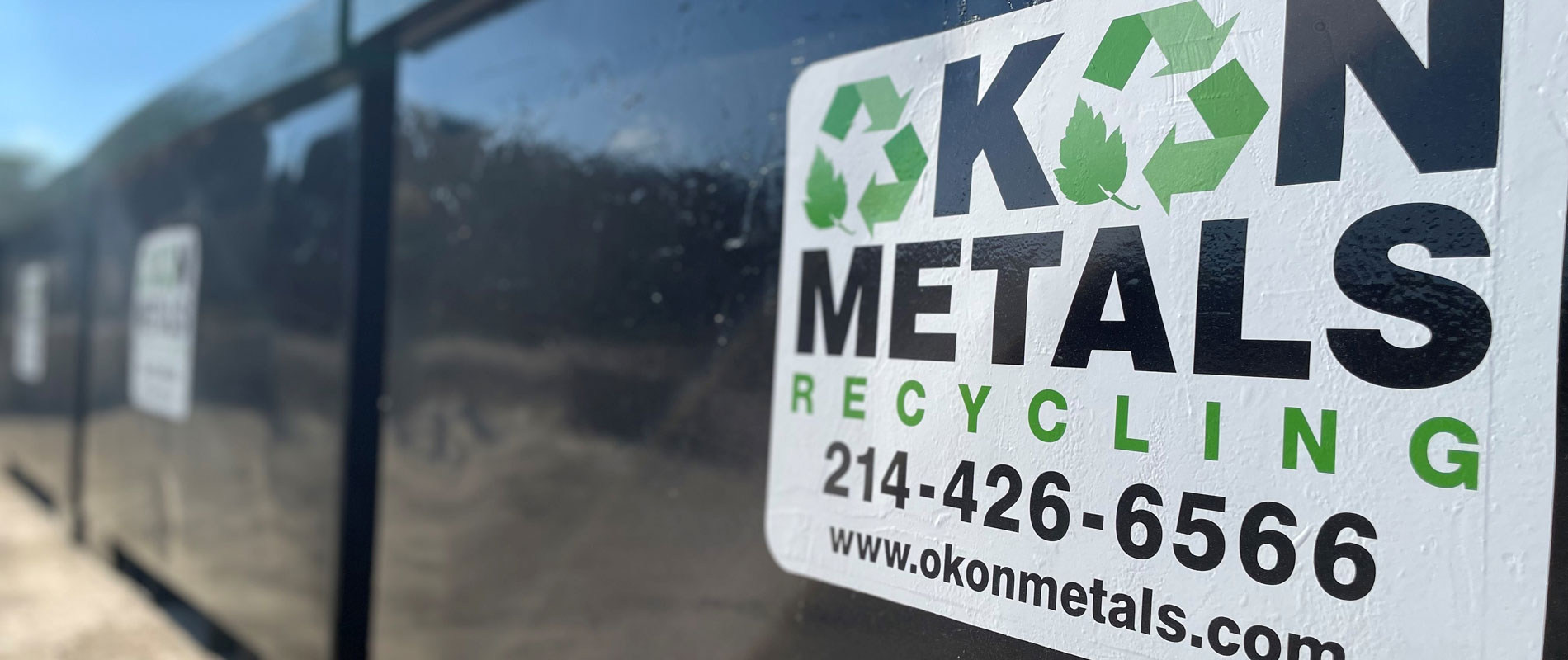 Scrap Metal Container Service
Does your company's scrap metal provider have environmental insurance? Are they a direct supplier to the mills or are they a costly middleman? Are your scrap containers customized per your operations to maximize efficiency? Are you ready for your next stormwater inspection? Do you have full transparency and accountability for every load that leaves your facility? If you have a time sensitive scrap related service or production need, can you call a decision maker on his/ her cell phone for immediate action? Okon's customers not only know the answers to these questions, but they also sought us out because of them.
Okon Recycling owns and operates a complete fleet of roll-off trucks, flatbeds, lowboys, drop decks, and more. Our service area stretches from coast to coast. Our dispatch specialists will communicate with you for planning purposes and prioritize your needs whenever necessary. We come in early and leave late to make sure your production needs are met. Simply put, we work when you work so you can rest easy knowing your company's scrap metal is in good hands.
Want to know what it's like to have all your bases covered and have direct-to-mill pricing, call or fill out the form below to find out more!