Hire Okon Recycling for Demolition
November 2, 2019
So, you have a big demolition job happening soon. Who are you going to call to take care of it? You could call a demolition company, or you could call Okon Recycling. Okon Recycling located in Dallas, Texas has the portable equipment, a fleet of trucks, crews, supervisors, experience, recycling markets, recycling contracts, and insurance to create the highest value within a demolition job.
Traditional demolition companies double, triple, and quadruple handle the scrap metal as they ship it to a recycling yard to be prepared and sold to the mills. At Okon Recycling we have the ability to prepare and ship the scrap metal on-site, effectively bypassing our recycling facility to ship directly to the mills. This allows us to give our clients a lower price to do the job because we can eliminate three or four multiple on-handling and freight costs.
In addition to offering our clients a lower price, we offer a higher rebate amount on the scrap. In some cases, we have been able to pay our customers for the same jobs they would pay a demolition company to complete.
However, if you do choose to use a demolition company, you can still utilize our services. We are often brought onto demolition jobs alongside, but separate from, the demolition company to create the highest scrap metal yield for the owner.
Okon Recycling is committed to efficiency, safety, and compliance. You can rest easy knowing we are fully insured with a range of insurance that includes, but not limited to, environmental/pollution, workers comp, umbrella, general liability, and auto. With almost a century of experience, our crews and supervisors have all the knowledge that need to handle demolition and clean-up.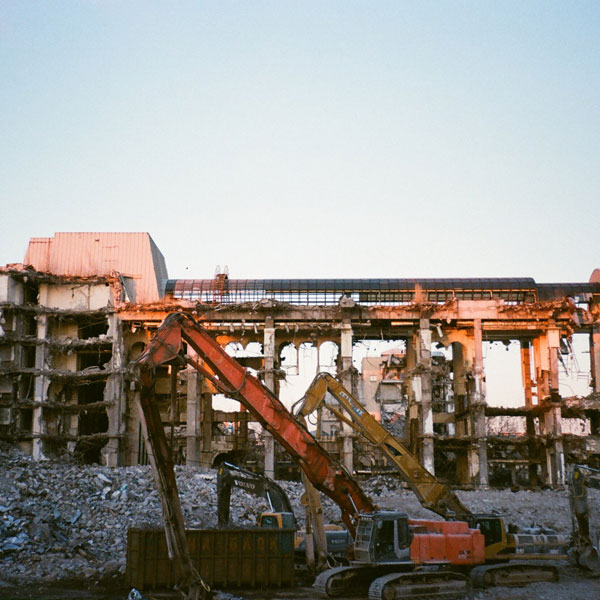 If you have any questions and would like to speak to us about it in further detail, don't hesitate to reach out. Our team can be reached at 214.903.0909, and our hours are 8am-5pm Monday through Friday, 8am-2pm on Saturday, and 8am-12pm on Sunday. We look forward to hearing from you soon!